Product
We can manufacture SOTUE series medical 5 L, 10 L, 20 L, 30 L, 50 L & 60 L oxygen concentrators to fight COVID-19 corona virus, Delta virus, flu and other diseases.
SOTUE MC8389R medical type oxygen concentrator

Introduction:
SOTUE MC8389R Oxygen Concentrator is an intelligent medical oxygen concentrator with oxygen concentration and monitoring function. It can provide 30 liters oxygen output with high concentration. It is widely used in homes, hospitals, factories and so on to fight COVID-19 corona virus, Delta virus, flu and other diseases.

Feature:
1. The oxygen concentration monitoring system. A long-term safe use.
2. Separate type structure. Its installation and use are very simple.
3. User-friendly interface.
4. Optional installation: a few oxygen outlet terminals.
5. Advanced PSA (pressure swing adsorption) technology.
6. High efficiency lithium molecular sieve.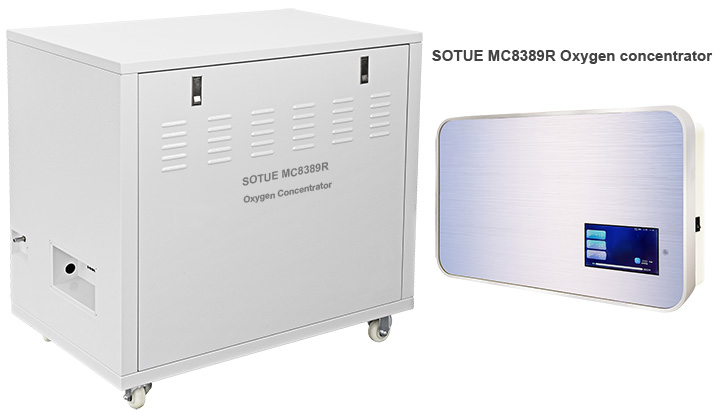 Optional absorption tube assembly: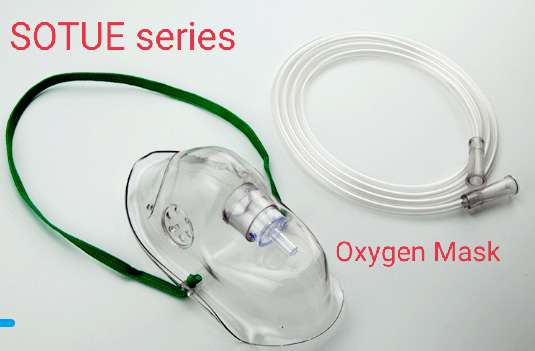 Function:
Overload protection.
Multistage bacterial filtration.
Real time display.

Technical data:
Oxygen flow: 30 liters.
Oxygen concentration: 90% ± 3%
Oxygen pressure: 0.03 ~ 0.07 MPA.
Overall noise: ≤ 60 DBA.
Rated power: ≤ 1900 W.
Power supply: 110V ~ 220V (±10%), 50Hz / 60Hz.
Net weight: ≤ 110 Kgs.
Dimension: 715 mm x 618 mm x 979 mm.
Applicable area field: 20 ~ 50 ㎡ (such as room).

Conform to European Medical Device Directive (MDD) 93/42/EEC and EMC Directive 2014/30/EU international safety standards.
Have European CE and EMC international Medical Device standard certificates.